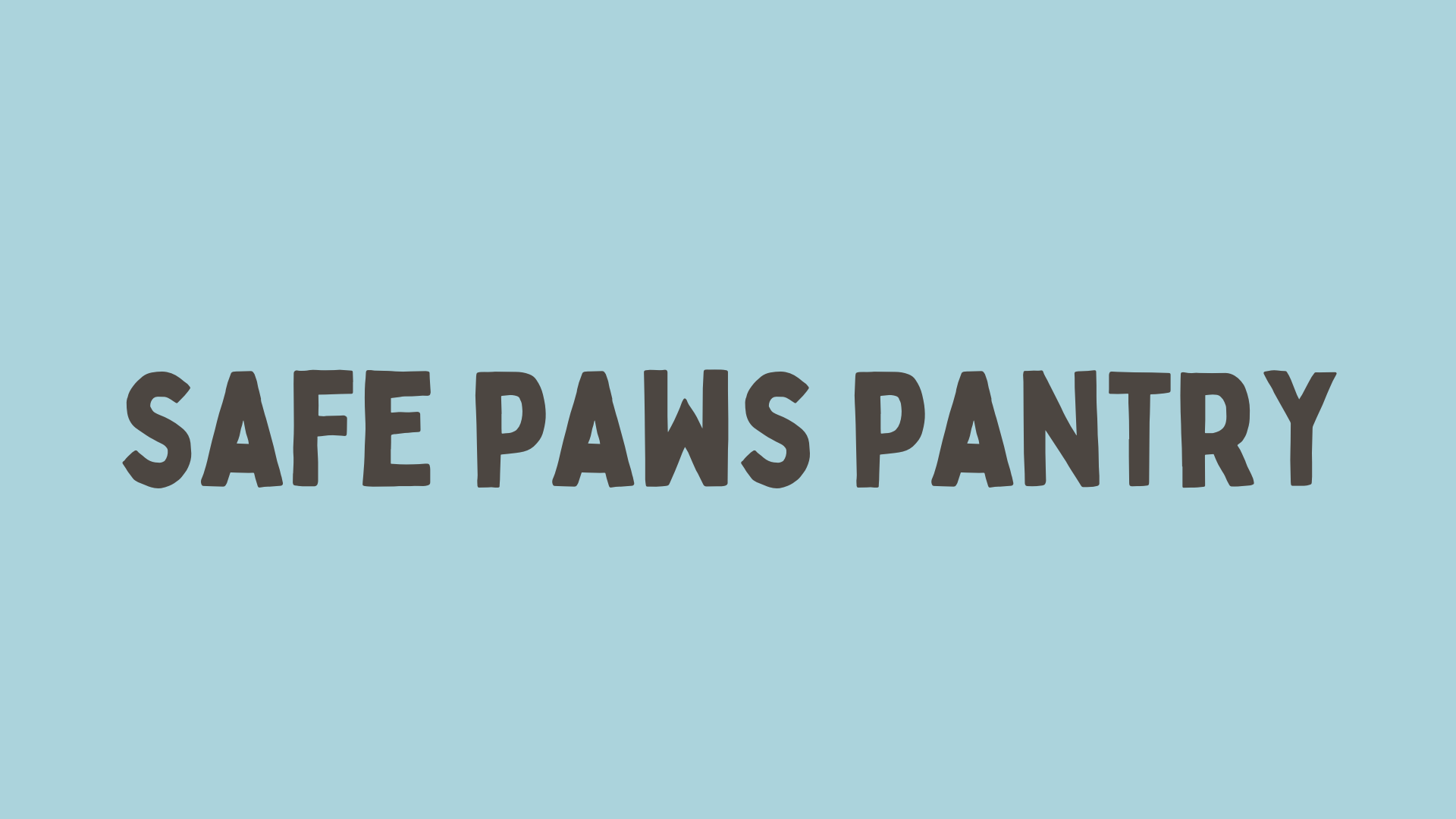 Safe Paws Pantry (SPP) is a program created to help keep Iowa families and their pets together. We do this by providing fresh, high-quality pet food to families experiencing financial hardship so no one is forced to decide between caring for themselves and caring for their companion animals. Pets are family members and sometimes they're the only family a person has.
No matter your current standing, hardship can strike at any time so we do not require any financial documentation of need for the first three months while receiving food assistance. Our pantry provides food on a short-term, emergency basis as well as long-term help to individuals who may be unemployed, receiving disability, or receiving social security. After three months of continued assistance, we will require proof of unemployment, disability, or social security for continued participation.
With the Safe Paws Pantry program, we do things a little different than most other pet food programs.
1) SPP doesn't use near expiring or expired food. We wouldn't give our kids expired food, why would we want to give it to our pets?
2) SPP doesn't use food from open or damaged bags. Open or damaged bags can carry illness due to exposure to things such as mites, mice, and other critters. The freshness of food can also deteriorate and become stale if exposed to air for extended periods of time.
3) SPP doesn't cobble together food from donated bags of varying quality and freshness. We provide consistent, high quality food and mixing different brands, flavors, and freshness simple wouldn't meet our high standards.
4) SPP only uses one brand of food to ensure consistency. For those who need a little longer term support from us, we want to make sure your pet isn't required to adjust to a different food every time.
All food in SPP is purchased brand new and sealed and any donated bags of food must be sealed and the same brand we currently use. This allows us to provide consistently great quality and ensures all food is fresh.
If you are in need of pet food assistance, please read the guidelines and fill out an application. We will reach out as soon as the application has been reviewed. A government ID is required for pick up.
Please note: Safe Paws supports controlling and reducing the animal population by spaying and neutering. Safe Paws will provide food on the first visit and will require proof of spay and/or neuter for continued use. Additional information can be found in the "Guidelines for Pantry Participation" below.